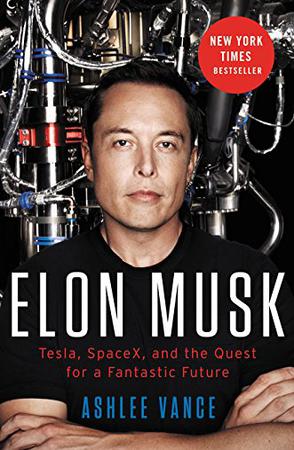 Elon Musk
From time to time, Elon tried to convince his dad to move to America and often talked about his intentions to live in the United States later in life. Errol countered such dreams by trying to teach Elon a lesson. He sent the housekeepers away and had Elon do all the chores to let him know what it was like "to play American." 

While Elon and Kimbal declined to provide an exact recounting, they clearly experienced something awful and profound during those years with their father. They both talk about having to endure some form of psychological torture. "He definitely has serious chemical stuff," said Kimbal. "Which I am sure Elon and I have inherited. It was a very emotionally challenging upbringing, but it made us who we are today." Maye bristled when the subject of Errol came up. "Nobody gets along with him," she said. "He is not nice to anyone. I don't want to tell stories because they are horrendous. You know, you just don't talk about it. There are kids and grandkids involved."

 When asked to chat about Elon, Errol responded via e-mail: "Elon was a very independent and focused child at home with me. He loved computer science before anyone even knew what it was in South Africa and his ability was widely recognized by the time he was 12 years old. Elon and his brother Kimbal's activities as children and young men were so many and varied that it's difficult to name just one, as they travelled together with me extensively in S. Africa and the world at large, visiting all the continents regularly from the age of six onwards. Elon and his brother and sister were and continue to be exemplary, in every way a father could want. I'm very proud of what Elon's accomplished." 

Errol copied Elon on this e-mail, and Elon warned me off corresponding with his father, insisting that his father's take on past events could not be trusted. "He is an odd duck," Musk said. But, when pressed for more information, Musk dodged. "It would certainly be accurate to say that I did not have a good childhood," he said. "It may sound good. It was not absent of good, but it was not a happy childhood. It was like misery. He's good at making life miserable— that's for sure. He can take any situation no matter how good it is and make it bad. He's not a happy man. I don't know . . . fuck . . . I don't know how someone becomes like he is. It would just cause too much trouble to tell you any more." Elon and Justine have vowed that their children will not be allowed to meet Errol.
《Elon Musk》
的全部笔记 24篇
免费下载 iOS / Android 版客户端